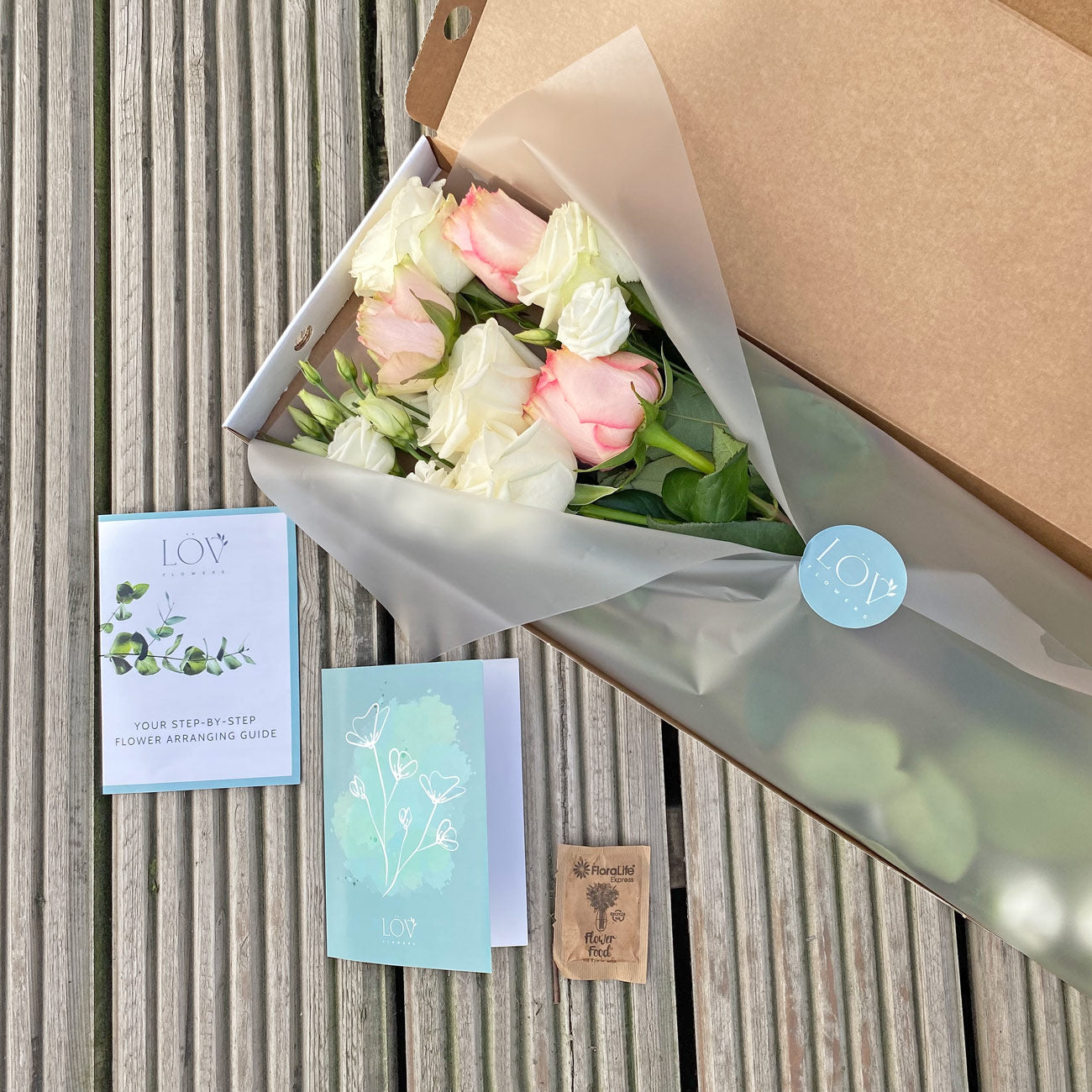 Reviews
Really pretty
Got these flowers from my husband and they're so pretty. Stunning pink roses and have lasted very long as well!
Beautiful bouquet
Really quick delivery! The flowers arrived in beautiful packaging with clear instructions on how to prepare your bouquet at home. Great communication and the flowers lasted a long time! Cant wait to use again
Beautiful and feminine
My bouquet arrived beautifully packaged and in perfect condition - the blooms were meticulously individually wrapped and I especially appreciated the little handbook guide to taking care of my blooms. The flowers themselves were exceptionally good quality, long lasting and looked fantastic as an arrangement. Looking forward to my next one already!
Delivery Options
We offer complimentary delivery on all orders that's delivered on weekdays, nationwide.
Saturday delivery, order before 5pm two days before.